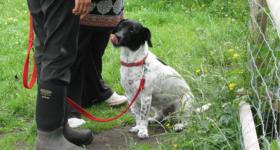 As the Kennel Club website describes: "The Silver Award builds naturally on the skills learnt in the Bronze award level albeit with an increased level of difficulty; and helps consolidate the owners understanding and training of their pet. New "real life" situations are introduced such as playtime, walking along a road and getting into and out of the family car. Exercises tested include the owner remaining in control of their dog when there are distractions and ensuring the dog does not jump up when greeting friends."
For further information this award level and the specific exercises that are tested, please take a look at this pdf file:
www.thekennelclub.org.uk/download/2851/gcdssilver.pdf
As the Kennel Club also states:- "Responsibility & Care accompanies all levels of the Scheme and educates owners about responsibilities to their dog and the community".
For further information, see this pdf file: Kennel Club Responsibility & Care leaflet
Lots more info on our main website page.
Don't forget that – for administrative purposes only – we are known as The Dog School UK (Cheshire) for the purposes of the GCDS scheme.
The following two tabs change content below.
cds
Cheshire Dog School (CDS) has taught puppy & dog training classes at a number of venues in Warrington since 2011, as well as private 1:1 lessons, Telephone & Skype training. Additionally, we operate the Kennel Club Good Citizen Dog Scheme and run various events, workshops & seminars.