Ami is very proud to announce that she is a finalist in the Training and Coaching Category of the 2016 Enterprise Vision Awards (EVA)!
The Enterprise Vision Awards are specifically for ladies who excel in business. As the EVA website explains "Eva celebrates these ladies, who are championing entrepreneurial growth in our region – and recognises the efforts they have made to start and develop businesses whilst facing challenges along the way".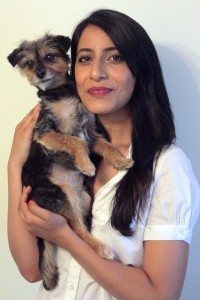 It's a tremendous achievement to be selected as a finalist in the EVA Training and Coaching Category, along with 6 other successful business women in the North West. Ami said "As a trainer, my skills don't just lie with training dogs; one of my main focuses is on training people to train their own dogs.  To have this skill, along with my business accomplishments, recognised by the Enterprise and Vision Awards is an incredible achievement, and one that I am very proud of".
At the end of July Ami and the other finalists will give a presentation to – and be interviewed by – a panel of EVA judges. After that, the public are asked to vote for their winner during the month of August. Watch this space as we'll be asking for YOUR help in voting for Ami!
The "Finals" take place at a ceremony at the Winter Gardens, Blackpool on September 23rd 2016 where winners in all categories will be announced.
For further information about Ami and the other finalists in her category, please go to:
http://www.enterprisevisionawards.co.uk/eva-categories/42/Training-and-Coaching-Business-of-the-Year
We'll bring you more info as soon as we have it!
The following two tabs change content below.
cds
Cheshire Dog School (CDS) has taught puppy & dog training classes at a number of venues in Warrington since 2011, as well as private 1:1 lessons, Telephone & Skype training. Additionally, we operate the Kennel Club Good Citizen Dog Scheme and run various events, workshops & seminars.