About Cheshire Dog School (CDS)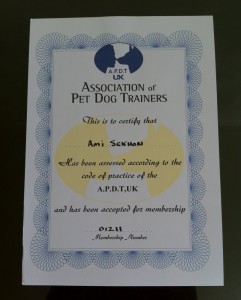 What can we say about Cheshire Dog School?
What makes us different from the rest?
We are proud to be Kennel Club listed;
Owner Ami Sekhon is a member of the Association of Pet Dog Trainers (APDT) – which is considered as the gold standard of dog training accreditation and is recognised worldwide;
We are members of the Kennel Club Accreditation Scheme for Instructors in Dog Training and Canine Behaviour, Working Towards Accreditation. This City and Guilds nationally recognised qualification is based on continuous professional development and recognition of knowledge and experience;
Ami is an assessor for the Kennel Club Good Citizen Dog Scheme at Bronze level;
Those are just some of the things that make up the Cheshire Dog School "bio"! Here are a few more …
As part of the Queen's visit to Orford Park in May 2012, Cheshire Dog School was asked to put on an Agility Display! Another honour for us!
As well as teaching dogs. Ami has a Primary Certification in TAGteach, a method of teaching people that makes learning quicker, simpler and helps others retain more information;
Ami is qualified to judge Kennel Club Rally competitions at level 1 and level 2;
We are proud to be members of the first ever Kennel Club Rally Display Team;
We've demo'ed at Crufts!
Ami has trained animals for media work and supervises animals on film sets;
We have trained under and attended seminars and workshops by some of the top UK and International dog training experts. We really believe in the importance of keeping our skills and knowledge up to date, so we can pass this onto our clients.
But the thing that REALLY makes Cheshire Dog School stand out from the rest: we actually practice what we preach – and our clients know that, which is why they choose us.
They know about our other clients who have – through our training and their own hard work – passed Kennel Club Good Citizen Dog Scheme at various levels
Plus they are very happy indeed at how their relationship with their dogs and puppies has blossomed after attending our classes and practising themselves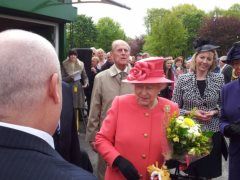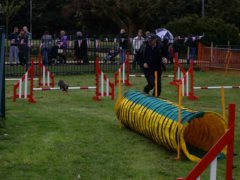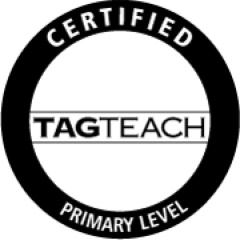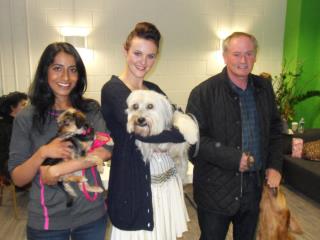 Cheshire Dog School filmed with the BBC in 2013! One of Ami's dogs & one of former CDS partner Mike's dogs, were asked to star with Ashleigh & Pudsey (Britain's Got Talent) in a programme for Children's BBC. What an honour – and the dogs enjoyed being treated like celebrities (they even had their own dressing room!).
As a successful, professional dog trainer, Ami is committed to continuously furthering CDS's knowledge of the latest advancements in adult dog and puppy training, behaviour and "dog obedience", to ensure that you and your dog receives first-rate, modern dog training that really works.
Our blog has lots more information (including videos) and of course if you have any questions at all about puppy and dog training, fun classes etc. – you know who to call!
For some more detailed information about Ami, just Click Here.
Interested in how Ami started Cheshire Dog School? Check out our video here