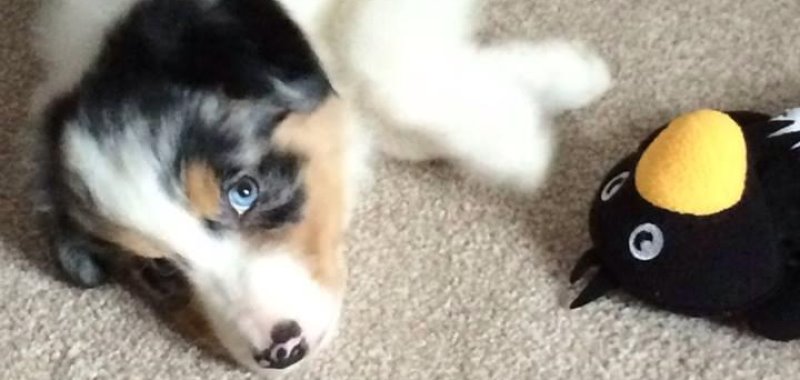 If you need help for a specific doggie problem inside of the home or out and about in the local environment, or if you have a new puppy at home and need some tips – or simply cannot attend our group classes, we can still help.
Our various 1-2-1 flexible private dog and puppy training packages include the following:
---
---
---
---
1-2-1 Private Dog and Puppy Training in and around your Home
If there is a specific issue you'd like us to help you with then we can come to you! We can travel to you and offer an individual approach to good dog obedience that suits you and your dog. We have a lot of knowledge and we are eager to share our dog training tips – just give us a call!
121 sessions are great to focus on specific issues or to work on perfecting a skill in a real-life environment. We always suggest that the first session is at your home but subsequently they can take place at a local park, town centre – wherever you can take your dog! They often work out better value for money than group classes (because of all the attention we can pay to specific problems).
No two private training sessions are the same – a typical week may include: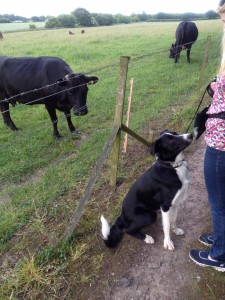 Working with a child who was anxious about his dog's safety
Working with a dog who had a phobia of going for walks (amazing progress made
Doing some recall sessions with dogs that were over-interested in other dogs
Having some sessions with rescue dogs who struggled to adapt to their new home.
Impromptu socialising lessons in a field of cows!
In addition to this general 1-2-1 private training, we run some specific packages;
see these links below:
Here's a training challenge to try at home – spend an hour or so rewarding EVERY positive behaviour your dog or puppy does, watching you, greeting without jumping, laying down calmly, coming when called, 'checking in' with you on a walk, basically all the little things most of us can be guilty of overlooking. Doing this will not only make your dog want to repeat the positive behaviours more often, but should also make you more aware of noticing and rewarding the positive, not just the negative behaviours!
Cost: £50 per hour, or £145 for three pre-paid sessions.
Hound About the House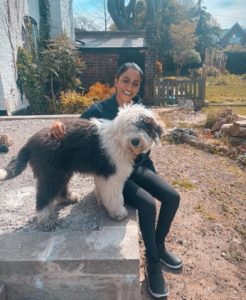 One of our Cheshire Dog School instructors will come out to your home to work with you and your dog on general behavior and good manners around the house. Some of the items we've been asked to help with in the past are:
Greeting visitors without jumping up
General calm behavior around the house
Leaving items when told
Responding quickly to you
Mouthing
Toilet training
Being groomed without fear
Remember, this package is extremely flexible, just tell us what you want to work on and we will help you.
Cost: £145 for three pre-paid one-hour sessions
The Great Outdoors 1-2-1 Training Package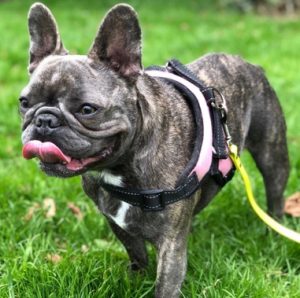 In this 1-2-1 training package one of the Cheshire Dog School instructors will come out to you and work with you and your dog in local environments – this might be the park, the High Street etc.
We'll focus on teaching your dog everything he/she needs to know so they can thoroughly enjoy the Great Outdoors with you.
This is an excellent package for dogs that struggle with recall and/or easily get distracted by other dogs or things happening around them, outside of the house. It's also ideal for owners who want to train in a "real-life situation" and we can concentrate on situations that worry you away from home, if you wish…
Cost: £145 for three pre-paid one-hour sessions
New Puppy Home Visits
Having a new puppy in the house can be very demanding! As professional puppy trainers, we can visit you in your own home to answer any questions you may have, including what is the best way to tackle toilet training, how to stop puppy nipping, should you crate train your pup, how to encourage giving up/swapping toys and even get you started with some basic dog obedience. Puppy socialisation doesn't get any better than this!
Here we have the lovely 12 week old Staffie pup Tia who gave Ami lots of lovely cuddles! Such huge progress made and lots of advice given in just one hour. Once again Ami was asked to move in for a week, maybe we should consider that as an extra option!
Cost: £50 per hour, or £145 for three pre-paid sessions.
New Puppy Online SOS!
We know that often when you have a new puppy in the house, you need help there and then! This comprehensive online video, presented by our Head Trainer Ami, gives you all the help you need, and it is available to access instantly.
Based on our popular New Puppy Home Visits, the video has over 45 minutes of in-depth advice on everything from stopping problem biting to preventing separation anxiety.
Cost: £9 for 5 days access.
See: www.cheshiredogschool.thinkific.com
New Puppy Survival Guide
I have also recently started teaching a "New Puppy Survival Guide" through Airbnb Online Experiences. It is basically a private or group session open to anyone worldwide.
This experience is a must-do for every new puppy owner. It is essentially a new puppy owner's manual! I will give you all the professional skills, tips and tricks to navigate those first few weeks. Helping you deal with common problems such as biting, potty training, socialisation, do's & dont's. Questions are encouraged. If you would like to book a session on a non-advertised date, please send me a message, I will try my best to accommodate.
For more info please click here to visit my Airbnb site.
Telephone Training for your Dog or Puppy
A Cheshire Dog School trainer will call you and discuss the problems you may be having, answers questions and give advice. This service is ideal for common puppy training questions and basic obedience advice.
If you would like to find out whether a Telephone Training session is suitable for your dog, please contact us to find out more.
Telephone Training appointments will be pre-booked at a mutually convenient time.
Cost: £25 for 45 minutes
Dog or Puppy Training Via Skype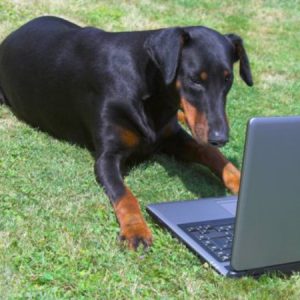 Cheshire Dog School offers one-to-one training, tailored to your dog's specific needs, via the Internet, using Skype. This service is a great alternative to our Home Visit training sessions and it is available to clients Worldwide.
Via webcam and a microphone you will be able to talk and interact with a qualified trainer, just like you would be able to on a Home Visit. Where appropriate we can even demonstrate with our own dogs, to enable you to see real-live training which you can then copy, and receive instant feedback on.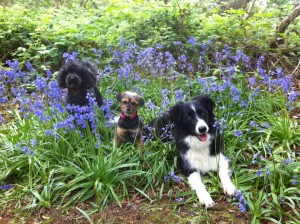 Tricks!
Skype sessions aren't just great for dog obedience training or advice; they are also ideal for trick training – using Ami's dogs to demo!
Gift!
Know someone who could use our help or is going to get a new puppy or dog soon? A Skype session would make a great, unusual gift for someone too – just contact Ami to find out more.
If you would like to find out whether Skype dog training is suitable for your dog, please get in touch and we'll give you more info. Skype appointments will be pre-booked at a mutually convenient time.
Cost: £35 for 45 minutes
Online Puppy and Adult Beginners Training Course
NEW – Our Online Puppy and Adult Beginners training course covers everything we teach in our face-to face group classes, plus a few extras! With in-depth explanations and video demos Ami will coach you through all the basics, in the comfort of your own home. You can re-watch lessons as many times as you like.
Cost: £38 for 6 weeks access