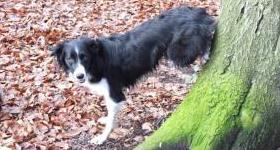 This fun, dog tricks workshop is suitable for dogs of all breeds and ages.
Besides being fun and impressive there are many positive benefits to teaching your dog tricks. This workshop will provide lots of mental stimulation for your dog, as well as helping you to build a better bond with your dog.
You will learn many basic tricks on this workshop, in addition, if there is something you have always wanted to teach your dog to do but need some help doing it, let us know and we will show you how to teach it!
Date – Wednesday 14th August
Time – 6:30pm – 7:20pm
Venue – Orford Park (Indoors)
Cost – £10
Spaces are limited and must be pre-booked. Child handlers must be accompanied by an adult. Dogs must be non-aggressive and non-barky in a class environment.
To book email info@cheshiredogschool.com or call 07825 119 188.
The following two tabs change content below.
cds
Cheshire Dog School (CDS) has taught puppy & dog training classes at a number of venues in Warrington since 2011, as well as private 1:1 lessons, Telephone & Skype training. Additionally, we operate the Kennel Club Good Citizen Dog Scheme and run various events, workshops & seminars.