We are thrilled to have been asked by the organisers of the Warrington Pride Festival to organise the first Warrington Pride Dog Show at the event, on September 27th 2014.
The Warrington Pride Festival takes place at The Queen's Gardens, Warrington and the dog show will be hosted by Cheshire Dog School and drag queen judge Queenie La Boo.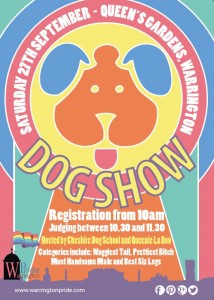 It's a real privilege to be asked to organise the first ever dog show at the Warrington Pride Festival – it should be a very unique, fun event. It is only £1.50 to enter each class, so we are hoping that YOU  and your dogs will come along for a day to remember  – and hopefuuly win one of the classes!
The categories of class are:
Prettiest Bitch
Most Handsome Male
Waggiest Tail
Best 6 legs (the best looking handler and dog pairing – in the judges eyes!)
Registration is from 10 am with judging taking place between 10:30am – 11:30am
You can also find info at the Facebook event here: https://www.facebook.com/events/841426742534954/?context=create&source=49
We've also made the the headlines in our local paper, The Warrington Guardian for this event – fame at last!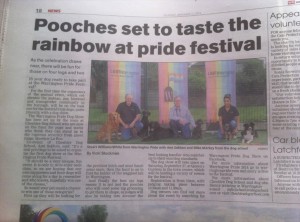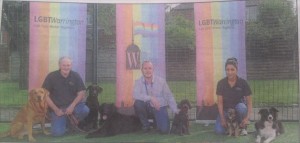 Hope to see you on 27th!
The following two tabs change content below.
Ami Sekhon is the owner of Cheshire Dog School, which offers dog obedience training, workshops, home visits and much more in and around Warrington, Cheshire. Ami has been involved in dog training for many years and she also enjoys successfully competing with her own dogs in Agility and other dog sports. In 2016 Ami won the Enterprise Vision Award in the North West in the Training and Coaching Category and is a 2017 finalist for the Solo Business award.
[more]
Latest posts by Ami Sekhon (see all)