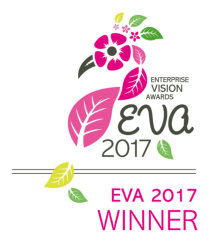 She did it! After winning the 2016 Enterprise Vision Awards (EVA Awards) in the Training and Coaching Category, Ami is very proud to announce that she has WON the EVA 2017 Award – in the Solo Business category!
Congratulations Ami!
The EVA Awards recognise women in business from across the North West. It's mission is "To recognise ladies who are achieving inspirational, enterprising business activities and inspire and encourage female enterprise and business growth".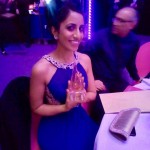 As the EVA Facebook page explains: "The entrants are shortlisted and an independent panel of judges will decide upon the finalists for each category. These finalist then participate in an interview with the panel of judges. The judge score each finalist and then it's up to the wider business community to cast their vote as to who they wish to win".
The winners from all categories were announced at a ceremony at the Winter Gardens, Blackpool in September.
THANK YOU to everyone who voted!
The following two tabs change content below.
Ami Sekhon is the owner of Cheshire Dog School, which offers dog obedience training, workshops, home visits and much more in and around Warrington, Cheshire. Ami has been involved in dog training for many years and she also enjoys successfully competing with her own dogs in Agility and other dog sports. In 2016 Ami won the Enterprise Vision Award in the North West in the Training and Coaching Category and is a 2017 finalist for the Solo Business award.
[more]
Latest posts by Ami Sekhon (see all)