We have launched a 16 page comprehensive eBook about how to train your Puppy, based on our popular New Puppy Home Visits.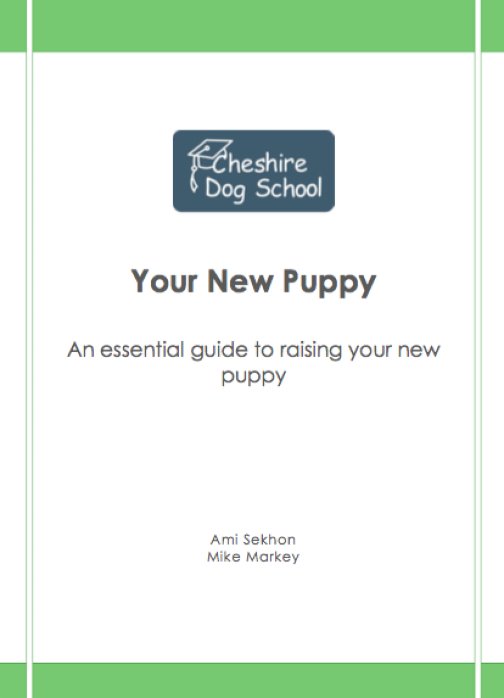 Topics covered include:
Toilet training
Mouthing / Nipping etc.
Socialisation
Crate training
Chewing
Grooming
Handling
Cost is £1.53
The e-book will be emailed out as a PDF file once payment is received. Payment can be made through PayPal or you can order the book (and pay us) through our classes.
The following two tabs change content below.
Ami Sekhon is the owner of Cheshire Dog School, which offers dog obedience training, workshops, home visits and much more in and around Warrington, Cheshire. Ami has been involved in dog training for many years and she also enjoys successfully competing with her own dogs in Agility and other dog sports. In 2016 Ami won the Enterprise Vision Award in the North West in the Training and Coaching Category and is a 2017 finalist for the Solo Business award.
[more]
Latest posts by Ami Sekhon (see all)