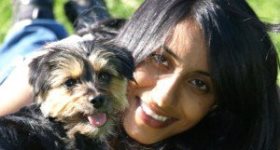 Of course qualifications, experience and success that can be measured are pre-requisites when choosing the right dog trainer for your dog or puppy. Basing training on reward and not punishment is – in our opinion – also crucial. For this it's important to study and be aware of dog behaviour and yes, be a dog lover. At Cheshire Dog School we are not "in it for the money" but because working with dogs – and "doggie people" – is what brings us happiness and helps us enjoy our profession.
Our About page gives you lots of info on why we believe we have the right qualifications, experience, measured success and attitude to train your beloved pet.
Of course there are practical items to consider too:
Location of dog trainer
Days and Times of classes
Cost of classes
Can they come to your house to train privately?
Cheshire Dog School considers all these when we try to make classes as flexible as possible – and we try to keep the costs as low as possible.
There are other things to consider – such as current popularity; let's face it, if plenty of clients already trust a dog trainer then why not you?
Take a look at our testimonials page
Head on over to facebook – we now have over 600 "likes" and our clients love to interact with us and find out the next fun class they can attend – with their dogs of course!
On Twitter we have almost 500 followers! We are at 496 – so why not "follow us" and keep up to date with news and views!
And we have at least 125 "G+" followers and likes between our main Google+ account and more still on our special G+ for Kennel Club Good Citizen scheme – which we really are proud of!:https://plus.google.com/103048967475565903645/posts
So there's lots to think about when choosing the right puppy or dog trainer for you and your pet – if we at Cheshire Dog School can help you further, just get in touch – we'd be delighted to hear from you.
The following two tabs change content below.
Ami Sekhon is the owner of Cheshire Dog School, which offers dog obedience training, workshops, home visits and much more in and around Warrington, Cheshire. Ami has been involved in dog training for many years and she also enjoys successfully competing with her own dogs in Agility and other dog sports. In 2016 Ami won the Enterprise Vision Award in the North West in the Training and Coaching Category and is a 2017 finalist for the Solo Business award.
[more]
Latest posts by Ami Sekhon (see all)