Cheshire Dog School holds a variety of group classes in Warrington, suitable for all ages and abilities – from young puppies to adult dogs in their prime.
Although classes are held in groups, we still believe in tailoring lessons to best suit you, your lifestyle and your dog – whatever it's age or breed.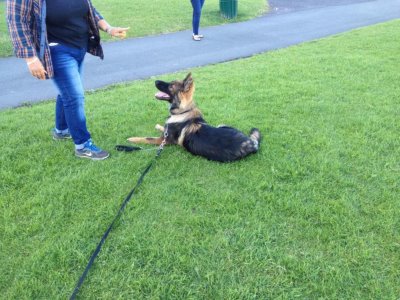 In a controlled but fun environment, your dog will learn about coming when called, walking well on a lead, and how to greet people calmly – as well as all the usual basic commands and anything in particular you'd like to concentrate on.
They'll be helped to cope with the wonders of everyday life, being a wonderful family pet and being a good canine citizen!
Generally, the group training "route" is detailed below – please click on each link for lots more information about the course details, prices, venues etc.
General Notes About All Group Dog Training Classes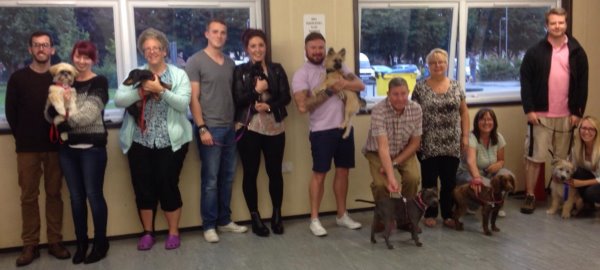 All our adult dog and puppy classes take place in a secure venue with both indoor and outdoor facilities and parking
As professional dog trainers, we keep all our class sizes small, to ensure that you and your dog receive plenty of individual attention
Most classes last roughly 50 minutes
The location of our puppy and dog training classes in Warrington can be found on our Contact page
The Cheshire Dog School team are very proud of the first class reputation we have built up, which is based on our own very high, tested and force-free professional standards and on a philosophy of reward and not punishment. We are a small team that's worked together for quite a while and is very friendly and approachable – and long may that continue!
Can't attend a group class?
Don't forget we offer a variety of
private and 1-2-1 training
which can be in the comfort of your own home!