Puppy and Dog Group Training
(For dogs over 20 weeks of age)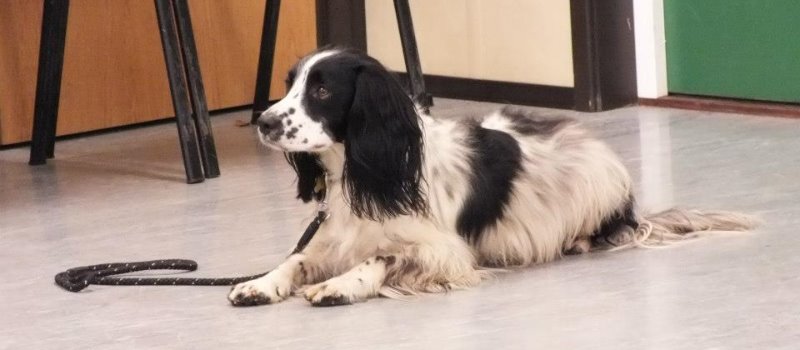 Our adult dog beginners obedience training course is aimed at dogs over 20 weeks old that are new to training – or where owners want them to brush up on their basics.
Dogs over 20 weeks of age are required to have a minimum of two 121's to join a group class. This enables us to focus on specifics that you would like help with, and also allows us a chance to get to know your dog and assess which group would suit them best.
Classes are all about learning good dog obedience and behaviour with distractions. We'll show you that dog training does not have to be stressful, difficult or a chore.
We also teach lots of fun tricks and games to mentally stimulate your dog so if you want your dog to learn to fetch your slippers, learn some tricks or a bit of heelwork to music (doggy dancing) then this is the dog training class for you! We like to look upon it as "dog training made easy" as it's a lot of fun! We certainly do not believe the old adage that "you can't teach an old dog new tricks"!
Our Adult Dog Obedience Course:
has set starts dates
lasts for 5 weeks
runs for 50 minutes per class
has small-sized classes to ensure that you and your dog receive plenty of individual attention
dogs must be over 20 weeks old
has a pre-requisite: you'll need to bring your dog for a minimum of two 121's before joining this class. This is just to ensure that your dog is suitable for a class environment. Please contact us to arrange the 121's.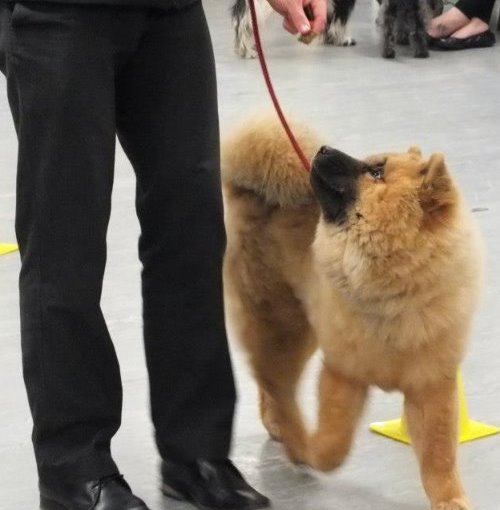 During this dog training course we cover:
Attention to owner
Excite and Settle down
Walk on lead without pulling
Come when called (recall with distractions and distance control)
Manners greeting people without jumping
Sit and Lie down on first command
Wait at doorways, for meals and in a down stay
Fetch & Drop
Leave it (no stealing)
Socialisation with dogs and people
We always have a flexible approach – if there is something in particular you want to work on with your dog, be it improving his recall, controlling him at a distance or stopping him from pulling on the lead – then let us know and we can work on it with you.
The "Over 20 weeks" rule applies to Puppies and Dogs: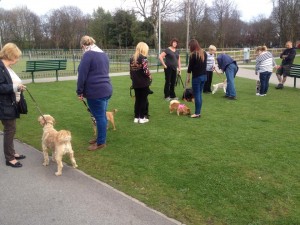 Note that our "over 20 weeks" rule also applies to puppies over 20 weeks old. As we explain on the FAQ page, at around 5.5 – 7 months of age most puppies will start to become adolescents and their behaviour and training needs will be different to that of a younger puppy.
We have found that taking this approach helps you and your dog get the very best out of our training. It also allows us to go more in-depth and personal with certain behaviours dogs over 20 weeks of age tend to be finding more challenging, such as recall and loose-lead walking.
The Adult Beginners Obedience course is more suited to this stage of development and you – and your dog – will gain much more from attending this course. The basic exercises will still be covered and the course is suitable for a complete beginner, the only difference is you will receive information relevant to your dog's current stage of development.
What you need to know:
Please get in touch with us to find out when the next Adult Dog Obedience course begins.