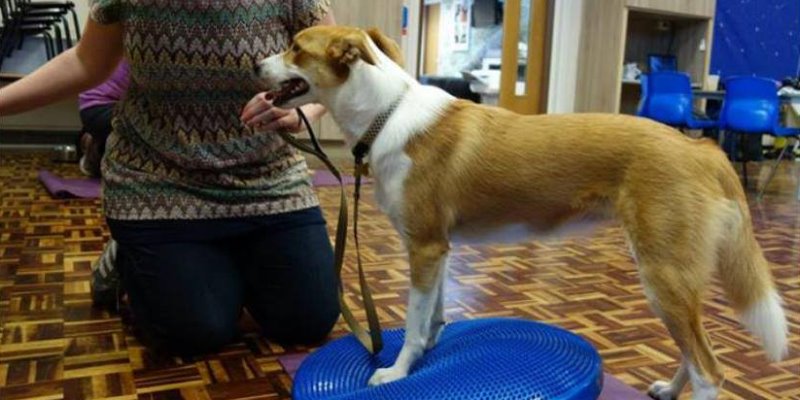 Our dogs and puppies Improver's course is a rolling course, with the dogs attending of mixed ability.
The main aim of the classes is to continue to work on advancing general training but it's also for those owners & dogs that enjoy group training and want to continue it on a longer-term basis.
If your dog or puppy needs a little extra help then this is the class for you – or of course you can also ask us for private classes in the comfort of your own home; sometimes 121 works better and sometimes a class environment is best (and sometimes a mixture of the two!).
Kennel Club Good Citizen Dog Scheme Content: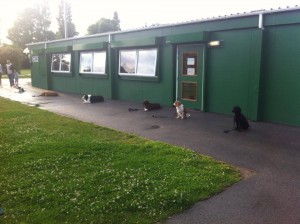 An exciting aspect of our Improvers course is that it includes training for the Kennel Club Good Citizen Dog Scheme (GCDS) – at bronze, silver & gold levels. This isn't the main point of the class and it isn't mandatory but for those who do want to progress towards passing their GCDS training, it's the place to be!
We hold GCDS test dates several times a year and your dog can take the test for their level (Bronze, Silver or Gold) whenever they are ready – or you can simply join the course for the fun of further training in a group environment.
Our Adult Dog Obedience Course:
Is a rolling course – so you may join whenever a space becomes available
lasts 4 weeks
usually runs for 50 minutes per class
has small-sized classes to ensure that you and your dog receive plenty of individual attention
has a pre-requisite: The classes can be attended by puppies and dogs who have completed either Cheshire Dog School's Puppy Foundation Obedience course or we have assessed and deemed the course suitable for them, OR puppies and dogs who have undertaken basic training previously at another dog training school and wish to further their training
During this Improvers training course we cover: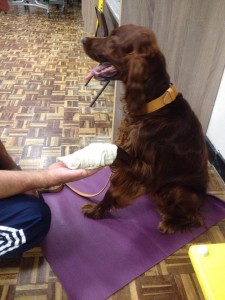 All basic obedience training including further work on loose-lead walking, recall and general good manners.
We also cover the Kennel Club Good Citizen Dog Scheme Training.
We include fun homework challenges such as "teach your dog to carry something different!"
The Doggy Gym often makes an appearance
The Bandaging clinic is a firm favourite; a handling exercise using bandages!
What you need to know:
Spaces are limited so must be booked in advance
The cost of the course is £48 and this must be paid in full at the first class (please also see our Course Fees & Refunds policy)
Missed classes cannot be carried forward
If you miss two classes in a row we will assume you no longer wish to attend and your space will be given to another dog
The locations and day/time of the course is:
Please get in touch with us to find out when the next Dog Improvers course begins.